The Organisers
COLEG TELYN CYMRU (Harp College of Wales)
The Festival is organised by Coleg Telyn Cymru (Harp College of Wales) which was established by Elinor Bennett, Meinir Heulyn and Gillian Green in 1989 to promote the art of  harp performance in Wales. Festivals, courses,concerts and wide-ranging lectures have been organised in Gregynog, Aberystwyth, Llangrannog and other cultural locations in Wales.
Festival Executive Committee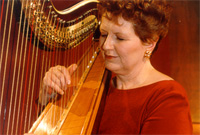 Elinor Bennett : Chair. A Law graduate of  the University of Wales, Aberystwyth, Elinor then studied at the Royal Academy of Music, London with Osian Ellis and played with all the major British Orchestras. Returning to Wales, she continued her international career as concert harpist, recording artist,  teacher, and adjudicator. Her autobiography "Tannau Tynion" was published in 2011.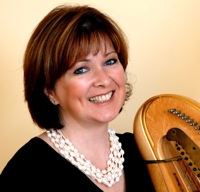 Caryl Thomas : Secretary. After graduating from the Welsh College of Music and Drama Caryl studied for her M.A. in New York  and led a distinguished career as solo concert and recording harpist. In 2011 she was appointed Head of Harp Studies at her old College. She has many talented young pupils in addition to the students at the Royal Welsh College. Caryl was Chair of the European Harp Symposium in Cardiff in 2006.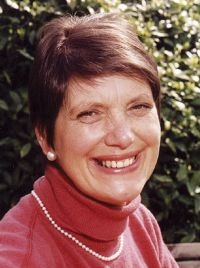 Meinir Heulyn :  Treasurer. Meinir graduated in Music from the University of Wales, Cardiff, and the Conservatorio in Genoa before joining Welsh National Opera and being appointed Head of the Harp Department at the Royal Welsh College of Music, Cardiff. In partnership with her husband, Brian Raby, she established the influential music publishing company, Alaw. Her arrangements for harp can be heard all over the world.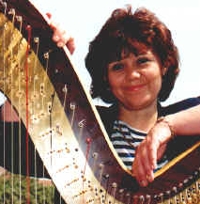 Gillian Green :  A Music Graduate of the University of Wales, Cardiff, Gillian pursued a post-graduate course at the University of London. She joined the team of Yehudi Menuhin's Live Music Now! as organiser for Wales, and is also the Head of Auditions (Britain) and is a very experienced adjudicator. She has been Board member of several influential organisations.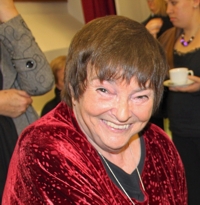 Ann Griffiths  graduated in Welsh,  and won a scholarship to study harp with Pierre Jamet at the Conservatoire National de Musique in Paris, where she won the Premier Prix. She received an M.A for her studies into the history of the harp , and taught at the Welsh College of Music and drama, and the Royal Academy of Music, London. She is the acknowledged harp historian and has 46 articles in the Groves Dictionary of Music.