Rhian Samuel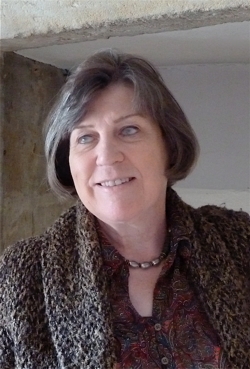 Rhian Samuel was born in Aberdare, Wales, in 1944, to a Welsh-speaking, musical family. She has lived in Britain and the United States and her music has been played in many countries. She writes orchestral music, chamber music, and vocal and choral music and has worked with many of today's foremost artists. To date approximately 100 of her works have been published. In the USA, she was joint winner of the ASCAP-Rudolph Nissim Award, 1983, for her choral-orchestral work, La belle dame sans merci. In the UK, she won first prize at the Greenwich Festival (1979) and has received subsequent accolades including the Glyndwr Medal for services to the Arts in Wales. Her first large orchestral work was Elegy-Symphony (St Louis Symphony Orchestra, conducted by Leonard Slatkin, 1981). Her Tirluniau/Landscapes (2000) was premiered at the BBC Millenium Proms in the Albert Hall by the BBC National Orchestra of Wales, Tadaaki Otaka, conductor.
In writing music, Rhian Samuel wishes constantly to explore the relationship between composer and performer. She believes that both contribute creatively to the work and that the composer should always be mindful of the space the performer requires to make this contribution. In creating premieres of her works, she has worked with established artists, including Susan Graham, Skaila Kanga, Martin Roscoe, Elinor Bennett, John Wallace, Della Jones, Patricia Rosario, Sharon Mabry, Leonard Slatkin and Martyn Brabbins and also with with younger, highly-talented performers.
Rhian Samuel continues to be concerned with the distinctive role of the woman composer. She has collaborated with a number of women poets in creating her vocal music, wishing to develop further the notion of a 'woman's voice'. She set a number of the poems of May Sarton, with the poet's express encouragement, using them, for example, for the orchestral/piano song cycle, The White Amaryllis. premiered by Jane Manning and BBCNOW. More recently, she has worked extensively with the poetry of Anglo-American Anne Stevenson, for compositions such as Daughters' Letters, which has been toured throughout Britain by Sinfonia 21, the Brunel Ensemble and the BT Scottish Ensemble. But she does not confine her choice of texts to women poets: she has also set those of, for instance, Aeschylus (Clytemnestra for soprano and orchestra) and Samuel Beckett (The Flowing Sand, song cycle for baritone and piano).
Rhian Samuel is also a teacher: in the United States, she taught at Washington University, St Louis (where she completed a doctorate on 16th-century musica ficta), and the St Louis Conservatory of Music; in Britain, at Reading University, City University, London (where she has been Professor of Music since 1999), and Oxford University. At City University, she supervises doctoral students in composition, musicology (Music and Gender, particularly related to women composers) and Performance Studies. At Oxford, she tutors promising young composition undergraduates at Magdalen College.
As a writer on music, she co-edited, with Julie Anne Sadie and contributed to The New Grove/Norton Dictionary of Women Composers (1994). Her much-quoted preface to this dictionary discusses the situation of women composers over the past 100 years. She has also written on several of the operas of Harrison Birtwistle, including Gawain, The Minotaur and The Second Mrs Kong. Though some of her musical methods may seem very different from Birtwistle's, she admires his unique approach and integrity of voice. Rhian Samuel acknowledges many influences on her music, most notably that of performers themselves, but also of her rich Welsh literary and musical heritage and her long sojourn in the USA. She identifies with her female colleagues in a profession dominated by males, seeing her position, somewhat outside the male tradition, as an exciting one with many challenges and opportunities, not one, as in former times for many women composers, that must be denied.
Her music is published by Stainer and Bell, Ltd.
Web link: www.rhiansamuel.com