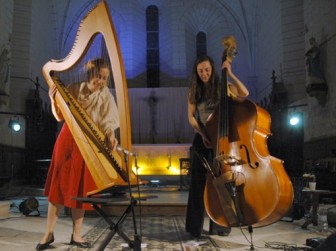 It may seem at first surprising that a harp and a double bass could be played together. From a very first public appearance to a concert performance, the Duo shares their very own personal style with the audience, permanently exploring different playing techniques and sounds.
The complementarity of each instrument is used to the full, the mellowness of the double bass and ethereal crystalline tones of the harp along with the different ways of playing each instrument are interwoven.
Breton music is traditionally played by 'couples', a bombard is played alongside a biniou (Breton bagpipes), two clarinets, or two singers. The Barbedette-Quenderff Duo is an original encounter of two different stringed instruments taking their inspiration from these traditional Breton 'couples'. Hoëla and Delphine have been bathed in Breton folk culture from their earliest age, dancing, singing, playing… .
Playing with other musicians is constant source of inspiration; the Duo has worked with Jean-Claude Le Lay an old clarinet player and with Nanda Le Troadec, a Breton folk singer. Delphine and Hoëla have also participated in two collective projects "Norkst" (16 musicians interpreting Breton music in a new modal manner) and "Vous de même" (a special concert given with three other musicians during the international Dinan harp festival of 2005).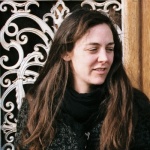 Delphine Quenderff
Classical piano lessons and several years of diatonic accordion were Delphine Quenderff's initiation to music until she met the double-bass (or it met her). Elizabeth Allen having taught her the rudiments, the group Kerdin then gave her the opportunity to experiment with a style of playing to dance to and the possibility of creating her first arrangements. In fest noz with Kerdin and Souki, in concert with the BD Swing Orchestra (fifteen people from the Trégor liberally blasting off music to dance to), the Barbedette-Quenderff Duo, Filles qu'avez des Serviteurs (creation of a sung dialogue of Upper and Lower Brittany), Vous de Même, Norkst conducted by Erik Marchand …. from street entertainment to national stages, from large festivals to sittingroom concerts. Not forgetting that she was part of the Trio Loulesh, a 2005 creation of the Roue Waroch in Plescop (56) and she played jazz with the Big Band Cumulus of Brest, directed by the double-bass player Frédéric Bargeon-Briet. She is happy to count among her longstanding colleagues and friends Pierre Stéphan (violin), Ronan Le Dissez (Breton oboe, flute), Christophe Correc (diatonic accordion), Stéphane Foll (Breton bagpipe) with whom she has the pleasure of playing in the Dékoeff production. This innovative and zippy creation blending contemporary and traditional idioms was awarded the Faltazian prize. Dékoeff and its 14 musicians and dancers has been an opportunity to experiment with the rapport between space and representation under the direction of the dancer and choreographer Maud Guillois. Besides music, she is also passionate about foreign languages and travel (China, Roumania, Lebanon, Latin America …) Since 2002 she has given continuing support to the accomplishment of artistic projects; after those of Erik Marchand, one of which is the coordination of Kreiz Breizh Akademi, she has been working with the cultural association Fur ha Foll (artistic direction: Philippe Ollivier).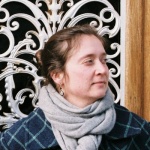 Hoëla Barbedette
Hoëla Barbedette started learning the celtic harp in 1985 with Anne Auffret in the Côtes d'Armor. Ten years later she perfected her skills by following numerous courses in Brittany, Ireland and Scotland. She also worked on the bombarde, the Breton clarinette, singing in Gallo and folk dances from different regions. It was in the fest noz group Kerdin, formed for the Interschool contest in 1996 that she learned to play to be danced to. Amongst her numerous musical experiences (a children's show with the storyteller Hélène Mallet, a mediaeval music group, member of the contemporary music ensemble Ephémère, carte blanche at the International Celtic Harp Festival in Dinan in 2005, the experience which has had the greatest impact on her is probably that of the Norkst orchestra, from the first Kreiz Breizh Akademi directed by Erik Marchand. In order to keep the Norkst adventure going, Hoëla asked her harp maker (Mike Anderson of the Scottish harps Starfish) to build her a harp with "standard" semi-tone levers, but also with quarter-tone levers. It is this harp which she presently uses in the Barbedette-Quenderff Duo. She also performs in Bon Matin, a quartet playing at concerts and folkdance evenings, with Juliette Collache, a harpist from Poitou, Marinette Bonnert, accordionist from Wallonia and Birgit Bornauw, bagpipe player from Flanders, and she plays in the Breton music trio Tri C'hotri (fest noz and concerts, with the singer Sylvain Le Roux and the Breton bagpipe and breton oboe player Stéphane Foll). A fully qualified teacher of traditional music since 2005, Hoëla has been teaching the harp and conveying her passion for it on courses and in the lessons she gives (currently at Carhaix and St Brieuc) for about twelve years. In 2010 she published a collection of Breton music from Lower Brittany arranged for the harp.